IOF Member Of The Week:  Dr. Rahul Desai
Practice Website: RestorePDX
This week's IOF Member of the Week feature takes us to the Pacific Northwest to introduce you to Dr. Rahul Desai of RestorePDX. Dr. Desai is IOF's president-elect, in addition to serving as one of our course instructors. 
This February, Dr. Desai will present at #IOF2020 on a multiyear intradiscal case series: evaluating safety following autologous BMAC, adipose, and PRP treatment in over 130 patients.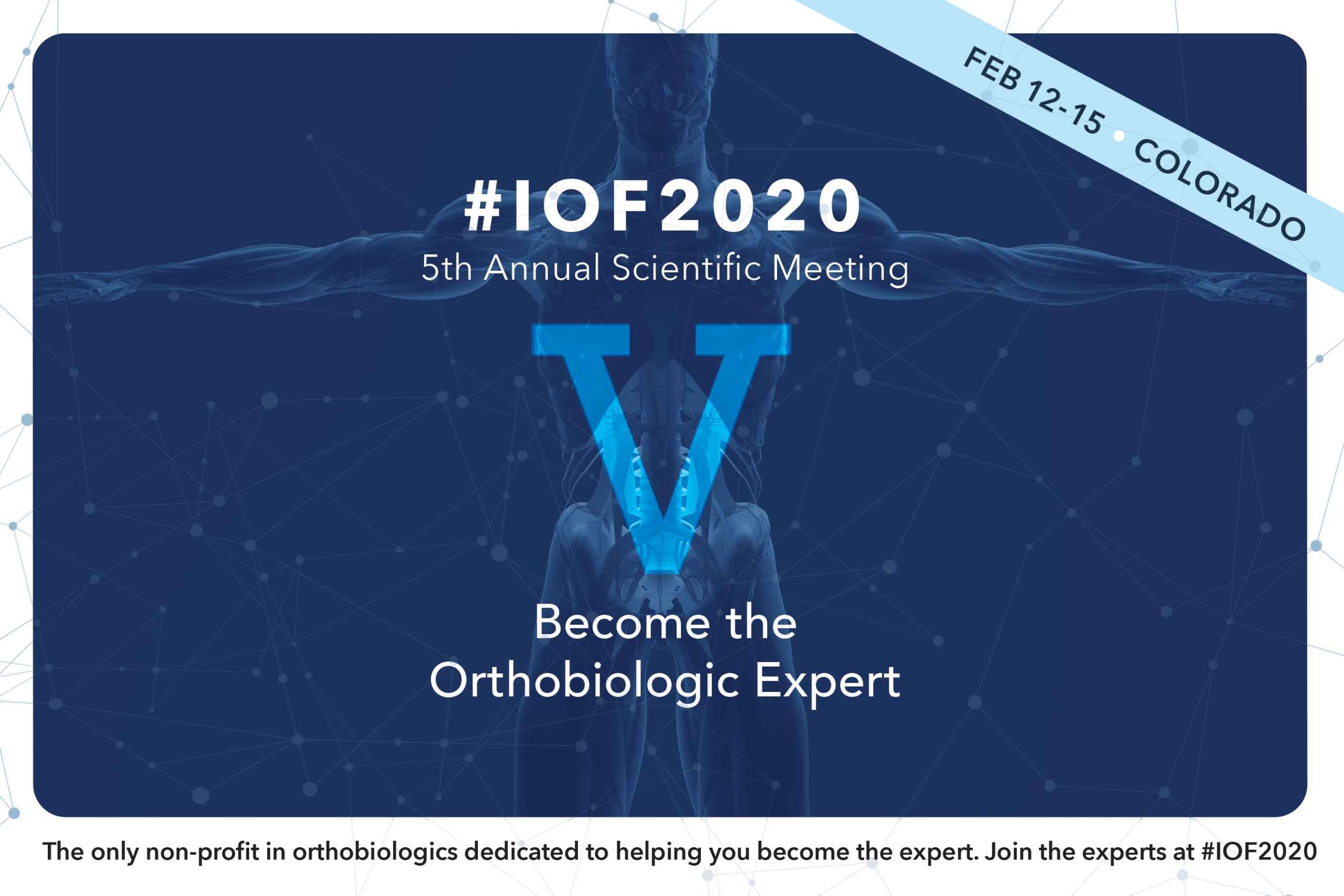 IOF: How has IOF impacted you the most? 
Dr. Desai: Being part of IOF really has allowed me to take my procedures to the next level.  The educational experience, the curriculum and the instructors are world class. It's actually a wonderful experience to not be the most knowledgeable person in the room regarding interventional orthopedics, and regenerative medicine.  In a field that is so nascent and rapidly developing, it is impossible to know all there is to know.
The IOF community has been such a powerful resource during meetings, webinars, courses, but probably most frequently utilized on a daily basis in clinic.  I cannot count the number of times that I have texted or called on other IOF members and colleagues regarding patient cases. Whether it be a perplexing case, technique on a new procedure, or subtle changes in procedures, there is always someone to reach out to for help and guidance.
IOF: Who are your biggest mentors in regenerative medicine & why? 
Dr. Desai: Dr. Jimmy Heubert- first introduced me to regenerative medicine. Dr. Steve Sampson- gave me my first opportunity to present my work on a national and international level. Dr. Chris Centeno and Dr. Gerry Malanga- providing leadership, sharing knowledge and paving the way for myself and future generations of regenerative physicians to practice interventional medicine. 
IOF: What is your best advice for others wanting to get into regenerative medicine? 
Dr. Desai: To understand the "Power of And."  The paradigm of regenerative medicine is very different than what has been traditionally taught in many fields of modern medicine.  This includes my background of musculoskeletal radiology, as well as most of interventional pain management and orthopedic/neurosurgery.   This relates to understanding the interrelatedness of multiple areas of injury and dysfunction that drive much of the pathology that we see in clinic.  The new generation of interventional orthopedic physicians will assess systems and kinetic chains, and treat in a much more holistic manner. When I first started doing PRP for knee arthritis, I performed a single injection into the joint space, and called it a day.  
Today, after extensive evaluation there are times that we will treat with injections into the joint, into the MCL, lateral collateral ligaments, the ACL, and even intraosseous injections.  There are now times that we combine joint treatments with epidurals of growth factors, and the scope of care continues to grow. What is best is that outcomes and patient results continue to improve as we improve diagnosis, improve the quality and specificity of the injectates, and deliver the treatment with better precision.  
If you would like to be featured as an IOF Member of the Week, please email info@interventionalorthopedics.org for consideration.