Membership
Become a member / Member Perks

Training
Cadaver labs, videos, webinars

Standards
Putting your education to use, practical application with guidelines
The Interventional Orthobiologics Foundation (IOF) was founded on the idea that the future of medicine is regenerative. 
Interventional Orthobiologic Medicine focuses on precise percutaneous placement of orthobiologics under exacting image guidance. These regenerative biologic treatments, like adult stem cell therapy and platelet rich plasma, require a level of expertise difficult to attain through most of the education programs out there.
Our goal is to fill that void. IOF is the only orthobiologic-focused non-profit that provides CME-accredited courses that teach simple to advanced injection skills.
Through a stepwise approach, get the training you need to join the Interventional Orthobiologics movement and change your life and the lives of your patients.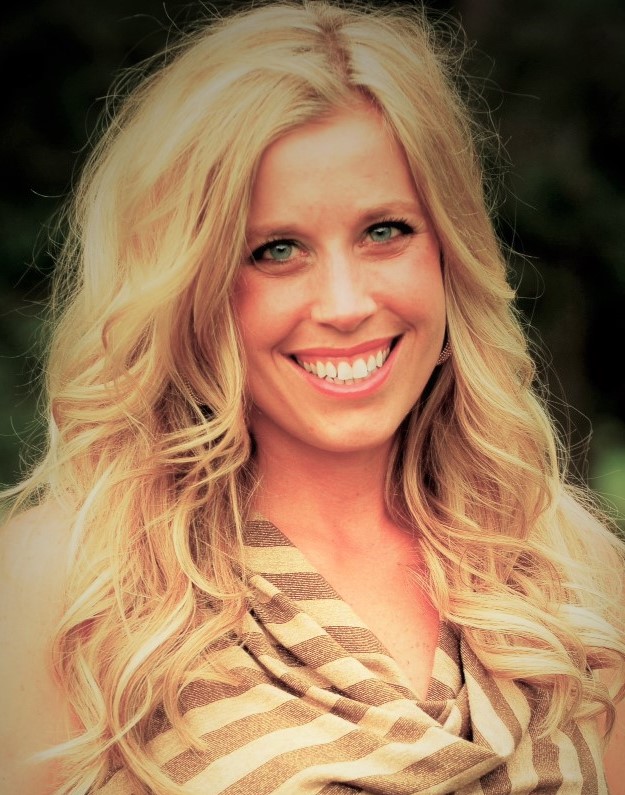 Jillian Abramson, MBA
Jillian Abramson joined IOF in March 2018. She has an extensive background in the orthopedic health care space, serving in various director and executive roles. Her earliest leadership position was in medical practice administration and she continues to provide her insights through speaking engagements and mentoring others in that role.
As the executive director, Jillian's focus bringing together physicians across all specialties using orthobiologics in an effort to grow a trusted network of colleagues. It is her passion that these physicians are trained to the best level of their abilities and provide optimal patient outcomes. She is a firm believer in collaboration and has expanded IOF to include several committees which bring exceptional value to the organization. Most recently, she has taken the IOF orthobiologic courses nationwide which enables the foundation to continue to grow. She is considered a trusted source for many physicians in this specialty, from novice to expert.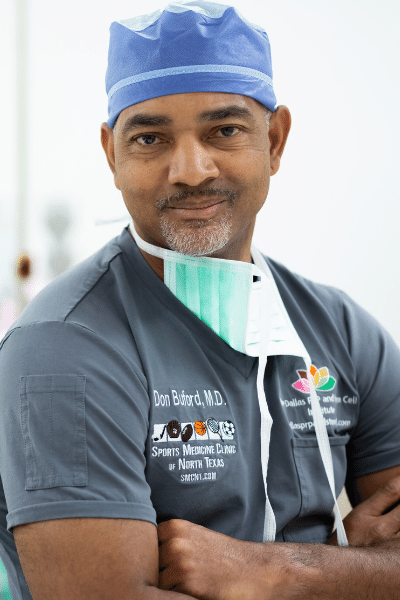 Don Buford, MD
President
Dr. Don Buford is the founder of The Texas Orthobiologics Institute Institute with the goal of creating a research institute with well trained orthopedic surgeons also interested in state of the art orthobiologic therapies. Dr. Buford closely follows clinical results from regenerative therapies with the purpose to further refine the indications and treatments for many musculoskeletal conditions.  Dr. Buford instructs others in regenerative medicine and has been training clinicians on MSK ultrasound as the Director of the Las Vegas MSK Ultrasound Course.  Dr. Buford and his course faculty have trained over 600 clinicians in MSK ultrasound in the past 9 years.
Dr. Buford played professional baseball as a second baseman and outfielder in the Baltimore Orioles organization for 4 years. After graduating from the UCLA School of Medicine, Dr. Buford completed a 5 year orthopaedic residency at the University of Texas, Southwestern in Dallas. Dr. Buford also completed a one year sports medicine fellowship at the prestigious Southern California Orthopaedic Institute (SCOI) where he learned advanced arthroscopy techniques. Because of his interest in minimally invasive and noninvasive orthopedic techniques to treat patients, Dr. Buford was naturally drawn to the orthobiologic subspecialty.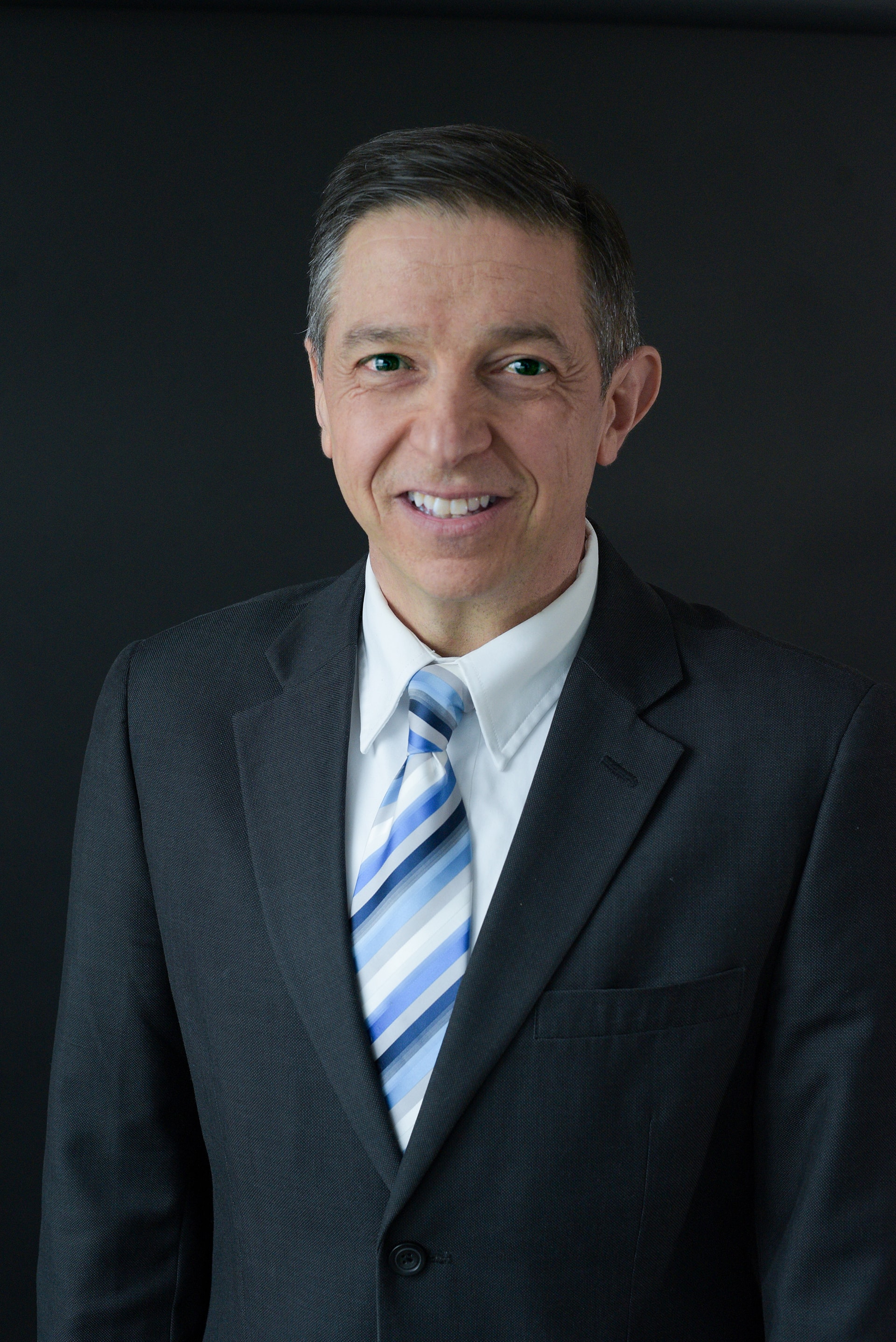 Gerard Malanga, MD
Past President
Board Certified in Physical Medicine and Rehabilitation (Physiatry) and Sports and Pain Medicine with a fellowship from the Mayo Clinic in Rochester, MN, Dr. Gerard Malanga is a renowned specialist in the nonsurgical treatment of a variety of orthopedic injuries and musculoskeletal disorders. His practice includes the treatment of athletes from recreational to the college, Olympic, and professional levels.
Dr. Malanga lectures throughout the United States and internationally on a variety of sports medicine, spine, orthopedic, and pain management topics. He provides sports medicine services to several New Jersey high schools and colleges and has served as the head team physician for New Jersey City University since 1999. He also serves as a consultant to the Rutger's University Athletic Department.
Dr. Malanga co-authored "The Atlas of Ultrasound-Guided Musculoskeletal Injections," a comprehensive textbook on ultrasound-guided injections of the musculoskeletal system, and "Regenerative Treatments in Sports and Orthopedic Medicine," the first comprehensive book devoted to orthobiologic treatments for orthopedic conditions written for physicians. He is also a regular contributor to SpineUniverse.com.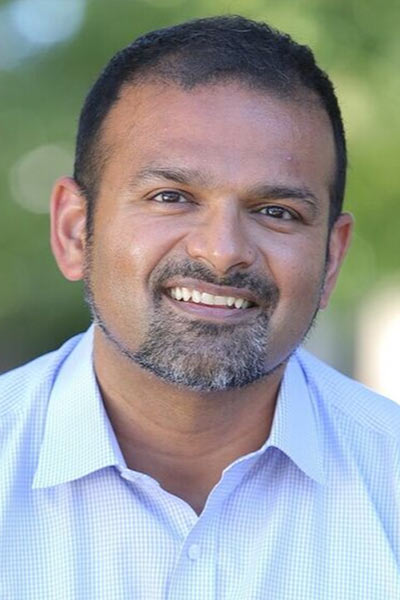 Rahul Desai, MD
President
Dr. Rahul N. Desai, a fellowship-trained musculoskeletal interventional radiologist, founded Restore PDX Interventional Spine & Sports Medicine in 2013 with the mission to redefine musculoskeletal healthcare.
This unique practice allows a group of clinicians with diverse medical specialties (Radiology, Physiatry, Functional Medicine and Naturopathy) to focus on their patients' health and well-being in a truly collaborative model. It brings extremely advanced—albeit distinct—skill sets together to improve patient diagnoses, properly select therapies, and achieve outstanding patient outcomes.
In 2008, Dr. Desai began to expand his musculoskeletal ultrasound and interventional spine practice with the use of cutting edge orthobiologic therapies, such as Platelet-Rich-Plasma (PRP), Stem Cells, and Amniotic Membrane-Derived Growth Factors. He began treating tendon and ligament disorders and quickly expanded to joint and spine pathology. He tracked patient outcomes after regenerative biologic injection therapies with hundreds of before and after Tesla 3 MRI scans, which clearly documented tissue healing, directly correlating with clinical improvement.
Dr. Desai gained both national and international acclaim in the fields of MSK radiology and orthobiologic treatments. Having performed thousands of regenerative injection therapies, he is a recognized international expert in the field of Platelet-Rich-Plasma (PRP), cellular therapies, and regenerative medicine. His endeavors include numerous lectures, presentations, publications, and clinical research.
Dr. Desai enjoys healthy cooking, hiking, and spending quality time with his wife, Nisha and their five beautiful children. They are thrilled to be expecting their fifth child this month.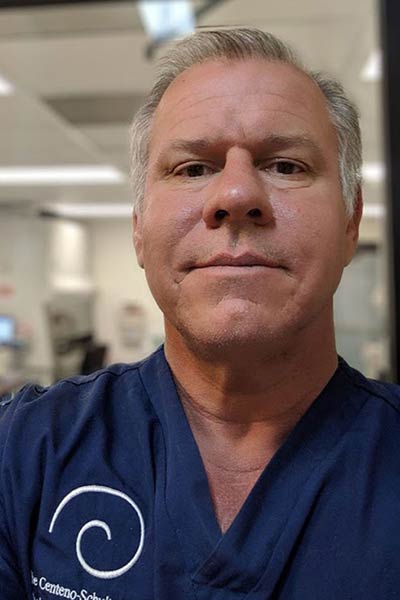 Christopher J. Centeno, MD
Past President
Dr. Centeno is an international expert and specialist in regenerative medicine and the clinical use of mesenchymal stem cells in orthopedics. He is board certified in physical medicine as well as rehabilitation and in pain management through the American Board of Anesthesia. Dr. Chris Centeno trained at the Baylor College of Medicine, Texas Medical Center and the Institute for Rehabilitation Research.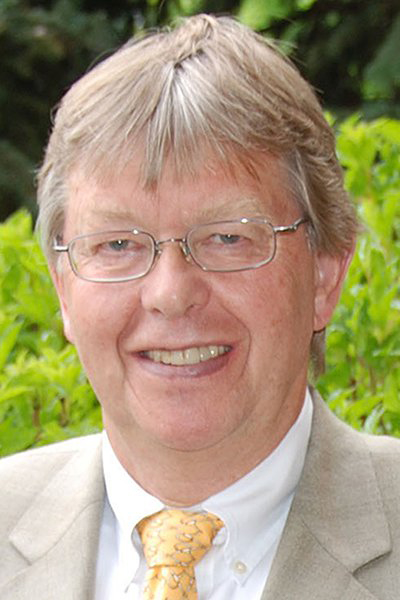 Wayne McIlwraith, DVM, PhD
Secretary Professor and Director, Orthopaedic Research Center, Colorado State University
Dr. McIlwraith is the Professor and Director of the Orthopaedic Research Center at Colorado State University. As a University Distinguished Professor, he has made significant strides in advancing the Orthopaedic Research Center's reputation through publications, scientific presentations, and fundraising. He is a past-president of the American College of Veterinary Surgeons and the American Association of Equine Practitioners, and a recognized leader in the field of equine orthopaedic research and surgery. He consults worldwide as a specialist equine surgeon and has received media attention for his contributions to joint research. Dr. McIlwraith is the co-author of five textbooks, over 400 textbook chapters and refereed publications, and has given 600 presentations and workshops.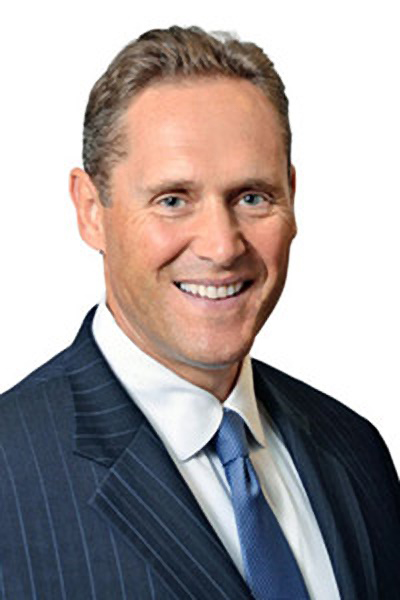 Gregory Lutz, MD
Treasurer
Dr. Gregory Lutz is the Founder and Medical Director of the Regenerative SportsCare Institute. In addition, he serves as Physiatrist-in-Chief Emeritus at Hospital for Special Surgery and Professor of Clinical Rehabilitation Medicine at Weill Medical College of Cornell University. Dr. Lutz completed his medical training at Georgetown University School of Medicine, the Mayo Clinic, and Hospital for Special Surgery, where he has been in practice since 1993.
Dr. Lutz has pioneered innovative approaches in the treatment of musculoskeletal injuries using biologics. In 2016, he published the first double-blind, randomized controlled study demonstrating the clinical efficacy of intradiscal PRP therapy, popularizing it as a promising treatment for degenerative disc disease. Also in 2016, Dr. Lutz opened the Regenerative SportsCare Institute, with the intention of creating a model of healthcare that places patients' interests above all others.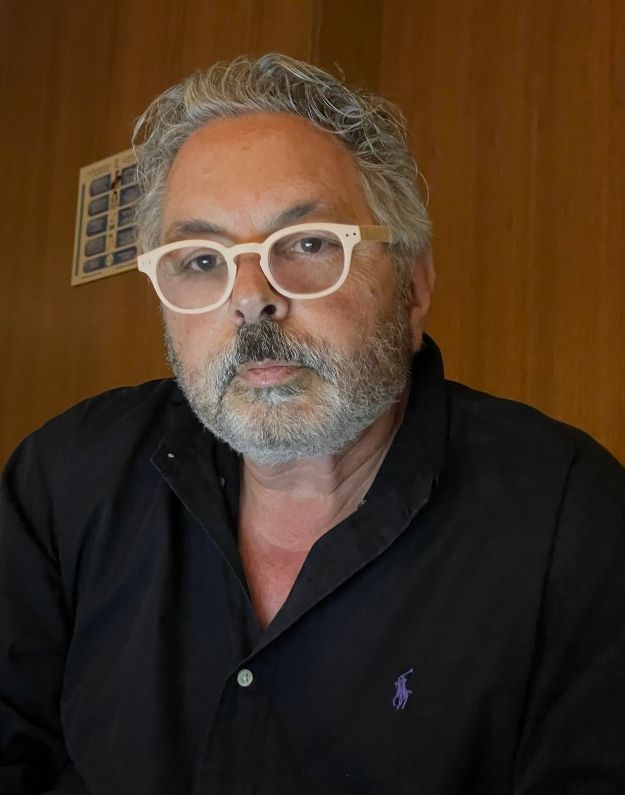 Richard D. Striano D.C., RMSK
Dr. Striano practices with physicians who are board certified in PMR and Pain Medicine at Optimum Joint, Integrated Joint and Spine. Dr. Striano teaches diagnostic musculoskeletal ultrasound and common injection approaches to joint injections by interventional ultrasound imaging. Dr. Striano has many long standing relationships with scientists and leading providers in the regenerative medical community.
He trained in diagnostic and interventional ultrasound by having attended the Mayo Clinic School of Continuous Professional Development, Andrews Orthopedic Institute, Thomas Jefferson Medical, and MSKUS. He is an associate member of The American Institute of Regenerative Medicine and principle investigator in 5 IRB approved clinical studies by the Institute of Regenerative and Cellular Medicine IRCM. He has had a knee case study published in CellR4 and a two year post treatment knee case study published in Vol.6 No.2 2017) of Open Journal of Regenerative Medicine (OJRM). Dr. Striano has had many abstracts accepted and upgraded to presentations at 3 international conferences of IFATS (International Federation of Adipose Tissues and Science) 2015, 2016 and the upcoming 2017 conference on the knee and shoulder. He also had a scientific poster on the shoulder and rotator cuff accepted at TOBI 2017.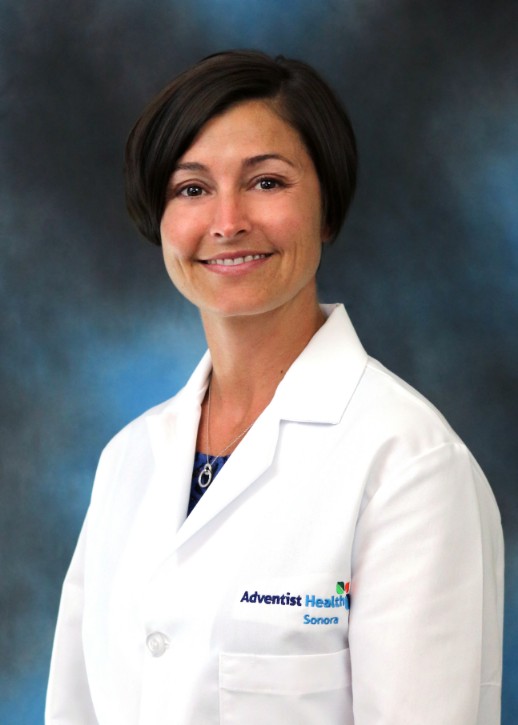 Ariana DeMers, MD
Dr. DeMers is a board-certified, fellowship-trained orthopedic surgeon. She earned her medical degree from Oklahoma State University College of Osteopathic Medicine and completed her residency in orthopedic surgery at Ingham Regional Medical Center in Lansing, Michigan. Dr. DeMers completed a one-year sports medicine fellowship with the renowned Taos Orthopaedic Institute in Taos, New Mexico.
Recognizing a need for alternative treatment options for orthopedic injuries, in 2019 Dr. DeMers founded Restore Orthopedics & Sports Medicine in Sonora, CA. In her practice she treats everyone from kids to high school and college athletes to weekend warriors with cutting edge technology to return them to a high level of activity as quickly as possible.
She is also the founder of the Sierra Orthopedic Institute and the director of the Center for Sports Medicine, both in Sonora. Dr. DeMers serves as head team physician for Colombia College and Sonora High School.
"As a member of the Interventional Orthopedics Foundation board, I look forward to helping to shape the direction of musculoskeletal care in this country," said Dr. DeMers. "The most effective way to change the way we provide care for our patients is through education, which will allow us to drive the shift to minimally invasive orthobiologics as the accepted first line treatment for the majority of musculoskeletal injuries and diseases."
Biologics and interventional procedures are changing the way care is being delivered. With our courses that teach the newest techniques you can quickly become an expert in your field.
Contact Us
IOF Training Center:
403 Summit Blvd
Broomfield, CO 80021

IOF Business Office:
3801 E. Florida Ave #635
Denver, CO 80210
Phone: 303-469-4431
Fax: 303-479-2608