Membership
Become a member / Member Perks

Training
Cadaver labs, videos, webinars

Standards
Putting your education to use, practical application with guidelines
The Interventional Orthobiologics Foundation (IOF) was founded on the idea that the future of medicine is regenerative. 
Interventional Orthobiologic Medicine focuses on precise percutaneous placement of orthobiologics under exacting image guidance. These regenerative biologic treatments, like adult stem cell therapy and platelet rich plasma, require a level of expertise difficult to attain through most of the education programs out there.
Our goal is to fill that void. IOF is the only orthobiologic-focused non-profit that provides CME-accredited courses that teach simple to advanced injection skills.
Through a stepwise approach, get the training you need to join the Interventional Orthobiologics movement and change your life and the lives of your patients.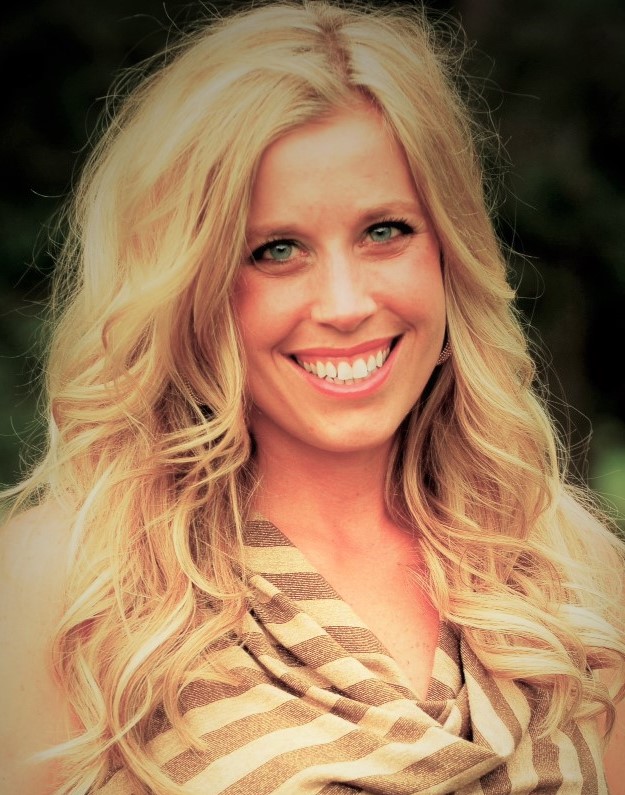 JILLIAN ABRAMSON, MBA
Executive Director
ABOUT | JILLIAN ABRAMSON, MBA
Jillian Abramson joined IOF in March 2018. She has an extensive background in the orthopedic health care space, serving in various director and executive roles. Her earliest leadership position was in medical practice administration and she continues to provide her insights through speaking engagements and mentoring others in that role.
As the executive director, Jillian's focus bringing together physicians across all specialties using orthobiologics in an effort to grow a trusted network of colleagues. It is her passion that these physicians are trained to the best level of their abilities and provide optimal patient outcomes. She is a firm believer in collaboration and has expanded IOF to include several committees which bring exceptional value to the organization. Most recently, she has taken the IOF orthobiologic courses nationwide which enables the foundation to continue to grow. She is considered a trusted source for many physicians in this specialty, from novice to expert.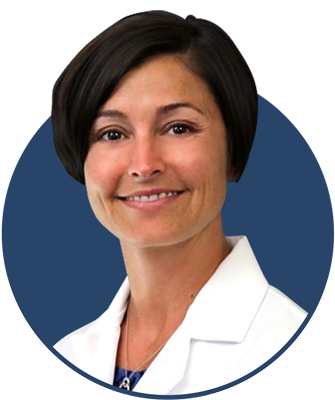 ARIANA DEMERS, DO, RMSK
President
ABOUT | ARIANA DEMERS, DO, RMSK
Ariana DeMers, DO, RMSK is Board-Certified in orthopedic surgery and fellowship trained in sports medicine. Her practice encompasses athletes at all levels of accomplishment and all stages of life. She specializes in minimally invasive arthroscopic procedures to treat injuries of the hip, shoulder, knee, and ankle as well as regenerative medicine. She founded Restore Orthopedics and Sports Medicine as an orthopedic center where patients can get an unbiased diagnosis and complete discussion of their nonsurgical and surgical treatment options including orthobiologics as well as orthopedic surgery. She takes an innovative approach to get patients back to their healthy, active lifestyle. She is also passionate about driving change in our healthcare system to improve the lives of patients and doctors.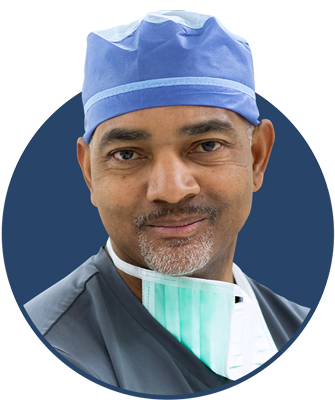 DON BUFORD, MD
Board Member
ABOUT | DON BUFORD, MD
Dr. Don Buford is the founder of The Texas Orthobiologics Institute Institute with the goal of creating a research institute with well trained orthopedic surgeons also interested in state of the art orthobiologic therapies. Dr. Buford closely follows clinical results from regenerative therapies with the purpose to further refine the indications and treatments for many musculoskeletal conditions.  Dr. Buford instructs others in regenerative medicine and has been training clinicians on MSK ultrasound as the Director of the Las Vegas MSK Ultrasound Course.  Dr. Buford and his course faculty have trained over 600 clinicians in MSK ultrasound in the past 9 years.
Dr. Buford played professional baseball as a second baseman and outfielder in the Baltimore Orioles organization for 4 years. After graduating from the UCLA School of Medicine, Dr. Buford completed a 5 year orthopaedic residency at the University of Texas, Southwestern in Dallas. Dr. Buford also completed a one year sports medicine fellowship at the prestigious Southern California Orthopaedic Institute (SCOI) where he learned advanced arthroscopy techniques. Because of his interest in minimally invasive and noninvasive orthopedic techniques to treat patients, Dr. Buford was naturally drawn to the orthobiologic subspecialty.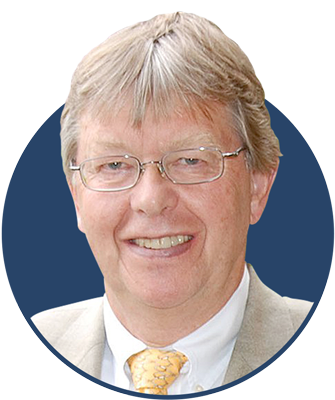 WAYNE MCILWRAITH, DVM, PHD, FRCVS
Board Member
ABOUT | WAYNE MCILWRAITH, DVM, PHD, FRCVS
Dr McIlwraith obtained his veterinary degree from Massey University, New Zealand, was in practice in New Zealand and the UK followed by an internship at the University of Guelph, Canada and a surgical residency at Purdue University. He also obtained MS and PhD degrees from Purdue University. He is A Diplomate of the American College of Veterinary Surgeons, the European College of Veterinary Surgeons, the American College of Veterinary Sports Medicine and Rehabilitation, and a Fellow of the Royal College of Veterinary Surgeons
Since 1979 he has been a faculty member at Colorado State University. He is a University Distinguished Professor in Orthopaedics, held  the  Barbara Cox Anthony University Endowed Chair in Orthopaedic Research from 2002-2020 (now Emeritus)  and is the Founding Director of the Orthopaedic Research Center Emeritus. He also has a referral equine orthopaedic surgical practice based in Southern California and is a consultant and surgeon for clients elsewhere in the US and Ireland, England, France and New Zealand.
His research interests focus on equine orthopaedic surgery and translational joint disease research including novel treatments for osteoarthritis and articular cartilage repair, mesenchymal stem cell therapies and early diagnosis of osteoarthritis and pre-fracture disease using imaging and fluid biomarkers. He has authored six textbooks, over 550 scientific publications and textbook chapters and has presented over 700 seminars and workshops, both nationally and internationally to equine practitioners, veterinary specialty groups and human orthopaedic meetings.
Honors include doctoral degrees (honoris causa) from the University of Vienna (1995), Purdue University (2001), Massey University (2003), the University of Turin (2004) and the University of London (2010). Awards received include the Schering-Plough Award for equine research for his contributions to orthopaedic research by the World Eaquine Veterinary Association (1995), the  Frank Milne Lecture (Lifetime Contribution Award) from American Association of Equine Practitioners (2005), induction into the International Equine Research Hall of Fame (2005), the Founders Award for Lifetime Achievement from the American College of Veterinary Surgery (2006), the John Hickman Award for Equine Orthopaedics from the British Equine Veterinary Association (BEVA) (2006), the Markowitz Award from the Academy of Surgical Research (2013), the Marshall R. Urist MD Award for Excellence in Tissue Regeneration Research from the Orthopaedic Research Society (2014), Honorary Fellow of the International Cartilage Research Society (2018), Schofield Memorial Lecture and Medal, Ontario Veterinary College, University of Guelph (2018), the American Association of Equine Practitioners Research Award (2018),  the American Veterinary Medical Association (AVMA) Lifetime Excellence in Research Award (2019),  the ACVS Foundation Legends Award (2019) and the New Zealand Equine Veterinary Association Brian Goulden Prize for Outstanding NZ Equine Veterinarian (2020).He was also honored with the opening of the C. Wayne McIlwraith Translation Medicine Institute at Colorado State University in May 2019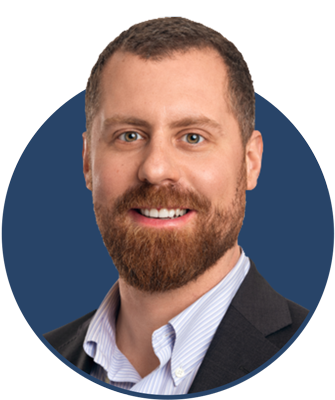 WALTER SUSSMAN, DO
Board Member
ABOUT | WALTER SUSSMAN, DO
Dr. Walter Sussman is dual board certified in Physical Medicine & Rehabilitation and Sports Medicine. Dr. Sussman completed his residency in Physical Medicine and Rehabilitation at Emory University, where he served as Chief Resident. Dr. Sussman then completed a fellowship in non-operative Sports Medicine at Emory University where he provided coverage for the Atlanta Dream WNBA team, Georgia Tech athletics, and Emory University athletics. Dr. Sussman has served locally as the Head Team Physician for the University of Massachusetts Dartmouth, and has worked with athletes from all recreational levels from high school to professional athletes.
Dr. Sussman manages both acute and chronic musculoskeletal injuries, and offers non-surgical alternatives to orthopedic surgery/conditions. His clinical interests include regenerative medicine, with a focus on using minimally invasive procedures including platelet rich plasma (PRP), regenerative cell injections and Tenex. Dr. Sussman co-authored The Atlas of Interventional Orthopedics textbook, and has also published peer-reviewed articles and book chapters on ultrasound guided percutaneous surgical procedures, regenerative procedures, nerve hydrodissection and concussion management. He now serves as an Assistant Clinical Professor for Orthopedics and Rehabilitation for Tufts University School of Medicine.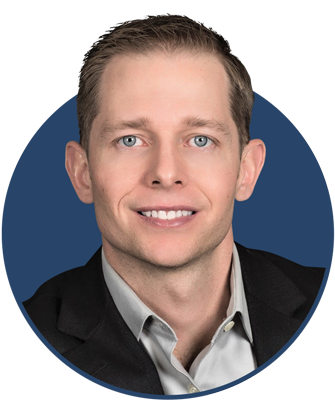 JASON MARKLE, DO
Board Member
ABOUT | JASON MARKLE, DO
Dr. Jason Markle is board certified in Physical Medicine & Rehabilitation. He completed his residency in Physical Medicine and Rehabilitation at the University of Alabama at Birmingham (UAB).  Dr. Markle then went on to complete a fellowship in interventional orthopedics at the Centeno-Schultz Clinic in Broomfield, CO.  where he continued his education into advanced spinal and peripheral joint injections utilizing autologous ortho-biologics.
 Dr. Markle manages acute and chronic musculoskeletal injuries, offering non-surgical alternatives to traditional orthopedic surgery.  His focus has been the utilization of autologous ortho-biologics and has published multiple peer reviewed articles from treatment of ACL tear with bone marrow concentrate, platelet lysate for radiculopathy and cultured expanded MSCs for intervertebral disc injuries.  In addition, co-authored Atlas of Interventional Orthopedic textbook.  Dr. Markle is one of few physicians with extensive clinical expertise using autologous cultured expanded MSCs to treat musculoskeletal injuries.  He also utilizes additional non-surgical treatment modalities such as Tenex, M.I.L.D. (minimally invasive lumbar decompression)  in combination or as solo treatment for certain conditions.  Currently Dr. Markle serves as co-owner of the Centeno-Schultz Clinic seeing patients daily while continuing clinical research and  training current interventional orthopedic fellow(s).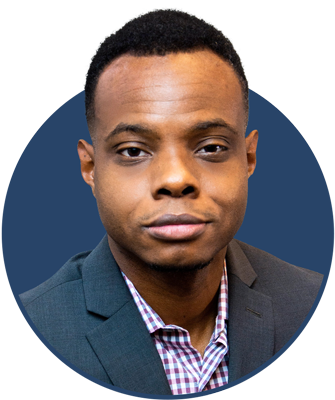 CHRISTOPHER WILLIAMS, MD
Board Member
ABOUT | CHRISTOPHER WILLIAMS, MD
Dr. Chris Williams is board certified in Physical Medicine and Rehabilitation and completed his medical school and residency training at Emory University in Atlanta, Georgia. During residency, he was awarded the Resident of Year award for all three years of his residency training and was Chief Resident his last year of training. Post-residency Dr. Williams completed a fellowship in Interventional Orthopedics and Orthobiologics at the Centeno-Schultz clinic in Broomfield, CO.
Dr. Williams continues to contribute to the field and publishes research annually. He has published over 12 articles in peer-reviewed journals, multiple book chapters, and two best-selling books on Amazon. Additionally, Dr. Williams is an editor and author for the Atlas of Interventional Orthopedics textbook published in 2022 by Elsevier.
Currently, Dr. Williams is the owner and CEO of Interventional Orthopedics of Atlanta providing concierge care for the management of acute and chronic musculoskeletal injuries utilizing orthobiologics, PEMF, neuromodulation, and functional medicine. He also serves as an Adjunct faculty member at Emory University in the Department of Rehabilitation Medicine, providing didactics annually and also allowing the residents to get hands-on training while rotating at his clinic during their elective time.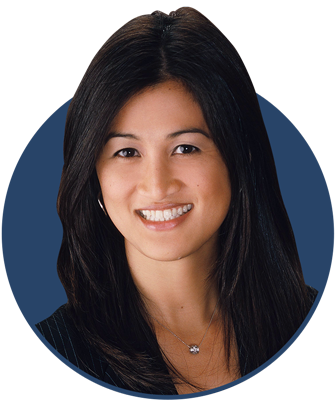 MARY A. AMBACH, MD
Board Member
ABOUT | MARY A. AMBACH, MD
Dr. Mary A. Ambach is a Louisiana State University trained physician who is double board certified in Physical Medicine & Rehabilitation and Pain Medicine. She also has double subspecialty fellowships in Interventional Spine & Pain as well as Orthobiologics & Regenerative Medicine. She is a Clinical Instructor at the UCSD School of Medicine and Dept. of Orthopedic Surgery. She also has academic affiliations at The David Geffen School of Medicine at UCLA, Western University of Health Sciences and Southern California University Sports Medicine Program. She has published in several medical journals and textbooks in Orthopedics and Regenerative Medicine. Dr. Ambach is actively involved in clinical research on the use of orthobiologics for knee osteoarthritis and degenerative disc disease in the lumbar spine. She has served as Faculty and Speaker at Regenerative  and Musculoskeletal Conferences around the world. Dr. Ambach was also awarded by the Arthritis Foundation as the 2018 Los Angeles Orthopedic Honoree.

She has more than 15 years of clinical experience in treating sports, spine and pain conditions in various medical practice settings including the Orthohealing Center in Los Angeles, a pioneer facility in regenerative medicine. She is currently practicing at a leading, innovative regenerative medicine practice at the San Diego Orthobiologics Medical Group.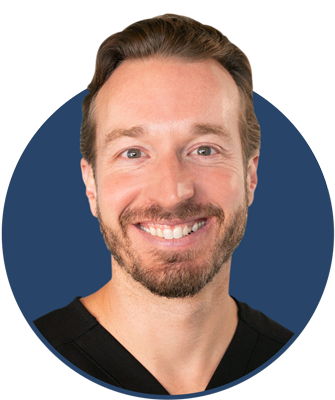 BRICE BLATZ, MD, MS
Board Member
ABOUT | BRICE BLATZ, MD, MS
Dr. Brice Blatz is double board certified in sports medicine and family medicine and is a member of the core faculty at the O'Conner Sports Medicine Fellowship Program at Stanford University.  He specializes in complex orthopedic conditions and applies a multi-disciplinary approach to care combining shockwave therapy with orthobiologic modalities.  Dr. Blatz works from a structural and mechanical standpoint to develop a curated plan for his patients that uses a wide range of diagnostic imaging and treatment modalities to treat the source and not just the symptoms of pain.
Dr. Blatz combines a unique blend of experience having worked in private practice with traditional orthopedic surgeons. He successfully fused this background and expertise in regenerative medicine and cell therapies to provide a wide range of treatment options for orthopedic conditions under the same roof.  This symbiotic model of orthobiologics and orthopedic surgery allowed Dr. Blatz to counsel his patients on the full breadth of the treatment spectrum. This experience allowed Dr. Blatz to explore the innovative frontier of regenerative medicine while staying grounded in the science and methodology of traditional orthopedic options.
While attending the Stanford University Sports Medicine Fellowship, Dr. Blatz sought out the top teachers in the country to learn the best in ultrasound and bring it to the program. From there, he developed the MSK sports ultrasound curriculum which is still in use today.  After his fellowship, Dr Blatz stayed with Stanford University as a faculty member in sports medicine.  He has dedicated multiple days per month teaching the fellows this curriculum and leading quarterly cadaver workshops and coaching fellows and residents on safe and effective image-guided procedures. He has earned the Stanford Sports Medicine Teacher of the Year Award three times and the Excellence in Ultrasound Teaching Award.
Dr Blatz calls beautiful Lake Oswego, OR home and in his spare time, he enjoys playing golf, keeping fit with cross-training and high-intensity circuit training, and spending time with his wife and two young daughters.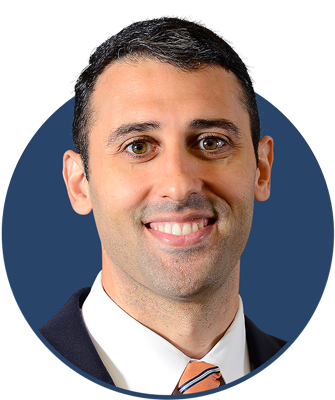 IMRAN SIDDIQUI, MD, RMSK
Board Member
ABOUT | IMRAN SIDDIQUI, MD, RMSK
Dr. Imran James Siddiqui is a partner and acting director of clinical care at Regenerative Orthopedics and Sports Medicine which has clinics across the greater Washington DC region.  Dr. Siddiqui is board certified in both physical medicine and rehabilitation and musculoskeletal ultrasound. He graduated cum laude with a medical degree from Thomas Jefferson University in Philadelphia where he was inducted into the nationally recognized Alpha Omega Alpha Medical Honors Society. He went on to complete his residency at Harvard Medical School and Spaulding Rehabilitation Hospital where was awarded resident teacher of the year.
In addition to the Interventional Orthopedic Foundation, Dr. Siddiqui has served as an instructor in musculoskeletal ultrasound and orthobiologics for Harvard Medical School, the American Academy of Physical Medicine and Rehabilitation, Gulfcoast Ultrasound Institute, and the Orthosound Educational Institute.  Meanwhile, he has published various peer reviewed journal articles, book chapters and abstracts and serves as an article reviewer for multiple internationally recognized medical journals.
While Dr. Siddiqui still focuses on medical research and education, his true passion is helping his patients get back to doing the activities they enjoy. He takes a patient-centered, holistic approach to healing with the objective of reducing pain, improving function, restoring health and preventing further injury.
At home, Dr. Siddiqui enjoys spending time with his wife and six young children. He continues to stay active through high intensity training and enjoys playing basketball and golf.
Biologics and interventional procedures are changing the way care is being delivered. With our courses that teach the newest techniques you can quickly become an expert in your field.
Contact Us
IOF Training Center:
403 Summit Blvd
Broomfield, CO 80021

IOF Business Office:
3801 E. Florida Ave #635
Denver, CO 80210
Phone: 303-469-4431
Fax: 303-479-2608