Our member of the week blog introduces you to our fellow level members, showcasing their unique work and commitment to IOF. We feature different fellows who have made extraordinary contributions to the field of Interventional Orthopedics.
To be considered for this feature, please email us. 

Meet Dr. Janna Vilen 
Practice Website: Helenasportsmed.com
Connect with Dr. Vilen: LinkedIn and Instagram
Today we are excited to introduce you to another esteemed IOF member, Dr. Janna Vilen of Performance Injury Care & Sports Medicine. Dr. Vilen is a board-certified Family Practice and Sports Medicine physician with specialty training in Interventional Regenerative Orthopedic Medicine. 
She believes the best outcomes require optimization of patient's health utilizing metabolic treatments, in addition to interventional regenerative orthopedics for treatment of pain and musculoskeletal conditions. Dr. Vilen has completed additional training in utilizing lifestyle medicine and BHRT to optimize outcomes in the regenerative procedures she does for her patients. 
Recently, Dr. Vilen moved from Minnesota to Helena, MT, where there is plenty of cold winter weather perfect for showing off IOF merchandise! After #IOF2020, Dr. Vilen's adorable son wore her IOF hat all winter, and still wears it on any cold days.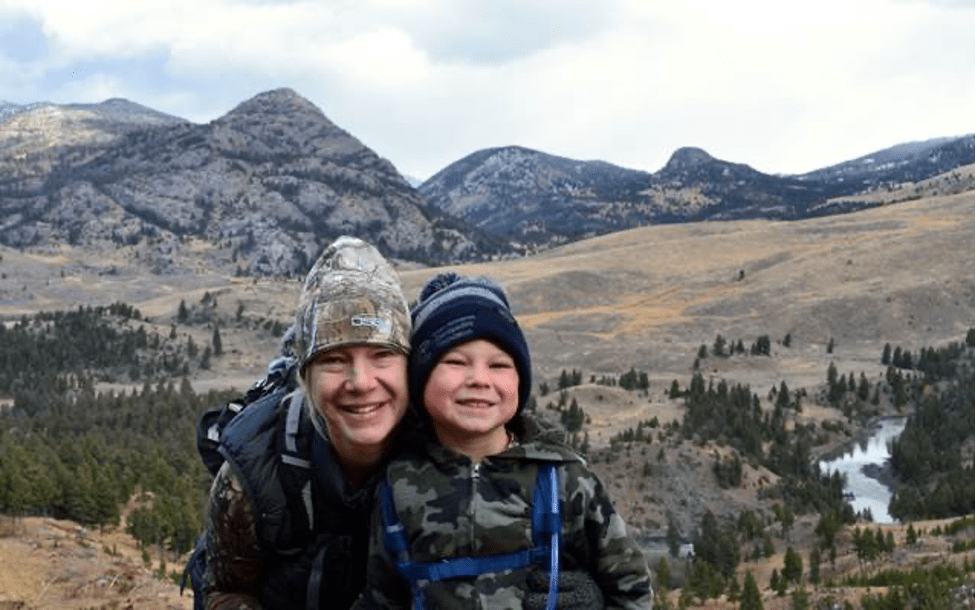 Get to know Dr. Janna Vilen
IOF: How has IOF impacted you the most? 
Dr. Vilen: IOF has allowed me to see the breadth of regenerative medicine's capabilities both now and into the future.  Physicians from all over the world and different specialties are collaborating to move this field of medicine forward. It is great to be part of a group that is advancing medicine in a completely new frontier.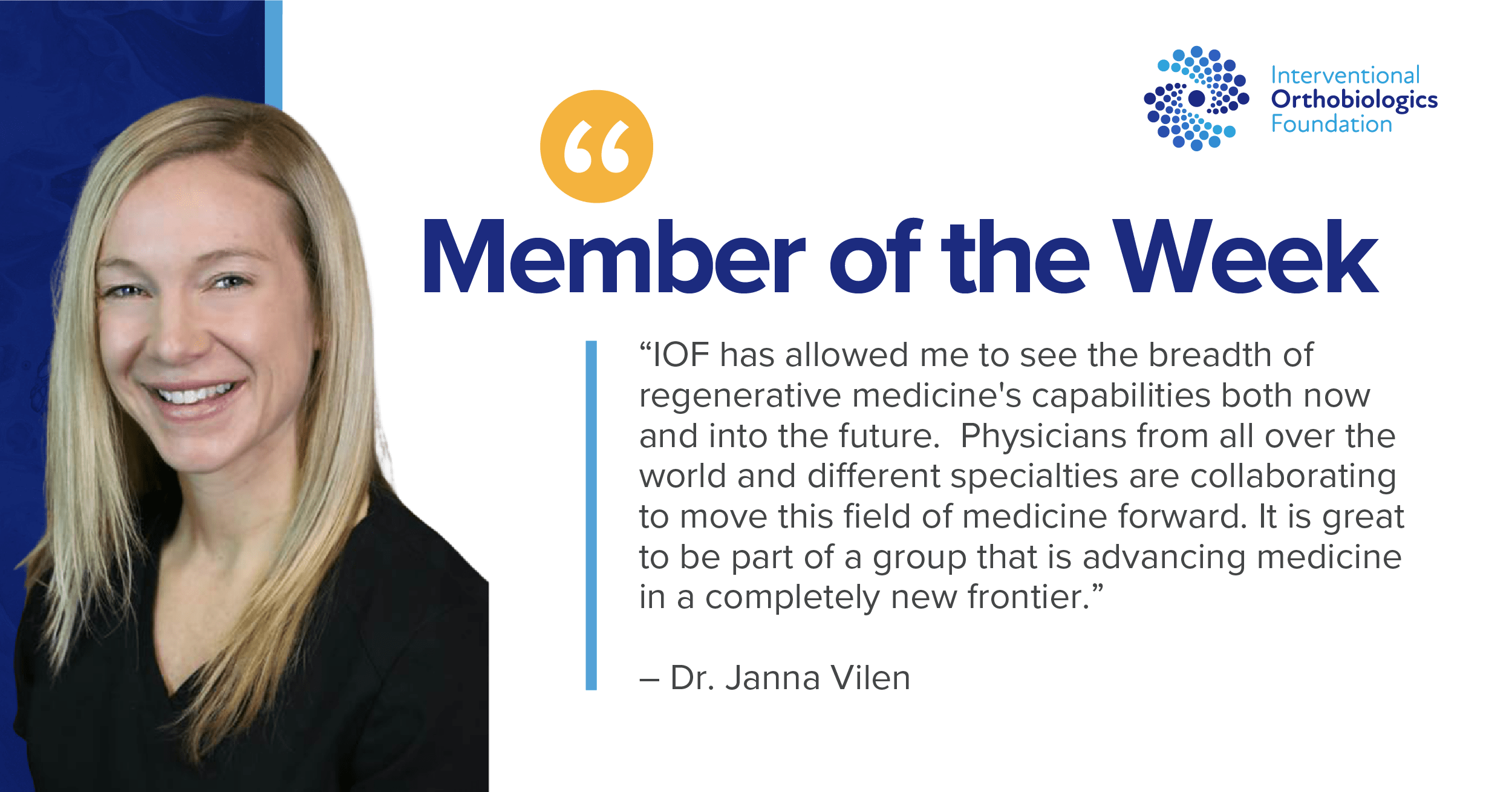 IOF: What is your best advice for others wanting to get into regenerative medicine?
Dr. Vilen: For those wanting to get into regenerative medicine, find a mentor who fits the type of regenerative medicine you want to practice. If you are unsure what that is, seek out doctors who are willing to let you come to their clinic for a few days to see what it looks like.  Be open and willing to discard the dogma you have accumulated over the years. IOF is a great place to meet mentors who can help guide you on this new path.
IOF: How has IOF helped shape/advanced your career?
Dr. Vilen: Leaving traditional medicine was difficult.  However, once I had a new frame of mind and technical skills, I couldn't keep working in a traditional environment. I am proud to have made the leap and the time, energy, and money invested into learning a new way of treating patients makes me happy to be a doctor again.  My patients are happy and thankful that I made this transition.