Today, we are excited to introduce you to an IOF Member with a very interesting professional history. 
After serving as a Flight Surgeon on an F-18 squadron with the Canadian Air Force, Dr. Grant Pagdin went on to complete a fellowship in Family Practice (FCFP). His focus now is regenerative medicine, but he is also a clinical instructor at the University of British Columbia and a surgical assistant at Kelowna General Hospital.  When not working he enjoys triathlons and playing keyboards in a rock band.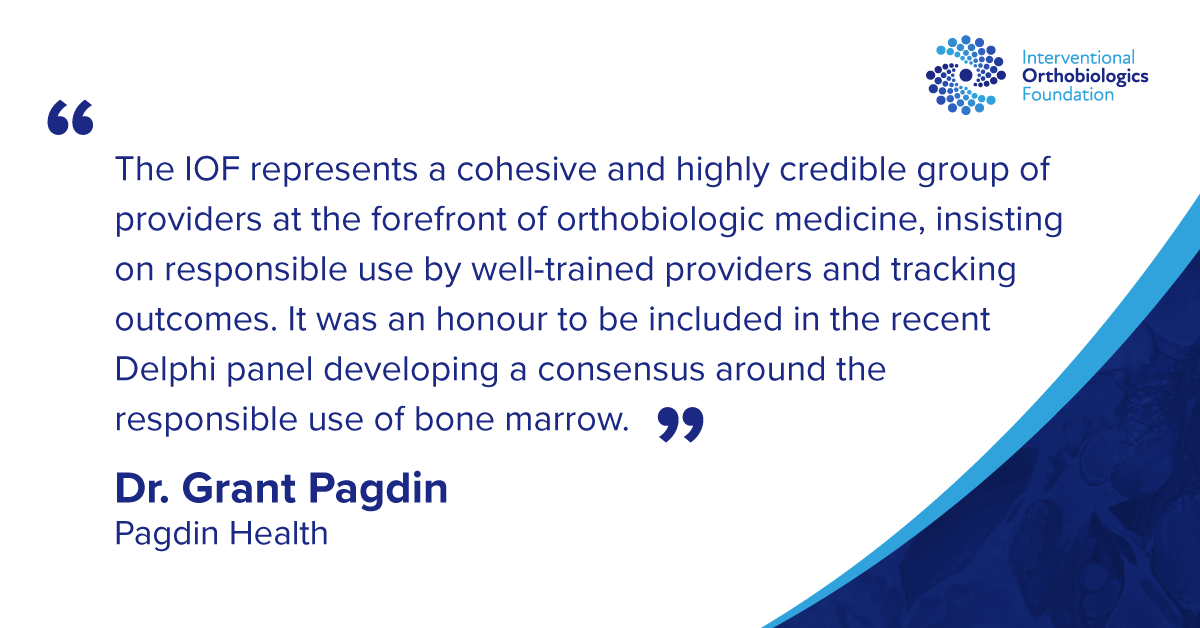 What are you most proud of?
The Clinical Trial Application I submitted to Health Canada has resulted in approval for the "first of its kind" Canadian stem cell research project for osteoarthritis!
Which IOF course was/is your favorite and why?
The coolest experience I've had yet in an IOF course was during "Advanced Knee and Hip" watching the fluoro screen as I injected contrast into an ACL sheath.
If you would like to be featured as an IOF Member of the Week, please email info@interventionalorthopedics.org for consideration.