IOF Member Of The Week: Dr. Alberto Panero
We're headed to the west coast today to introduce you to our next IOF Member of the Week, Dr. Alberto Panero. Alberto J. Panero, DO, is the founder of SAC Regenerative Orthopedics. He is also Core Faculty at the University of California, Davis Sports Medicine Fellowship, as well as the team physician for Sacramento State University Athletics. 
He has been published in many ultrasound and orthobiologic topics. Currently, his research focus is on the treatment of subchondral bone lesions in osteoarthritis via intraosseous bioplasty and the use of blood flow restriction therapy in conjunction with orthobiologics. 
As the countdown to #IOF2020 continues, be sure to register to attend for your chance to see Dr. Panero present his latest research investigating whether amniotic fluid products are stem cell therapies?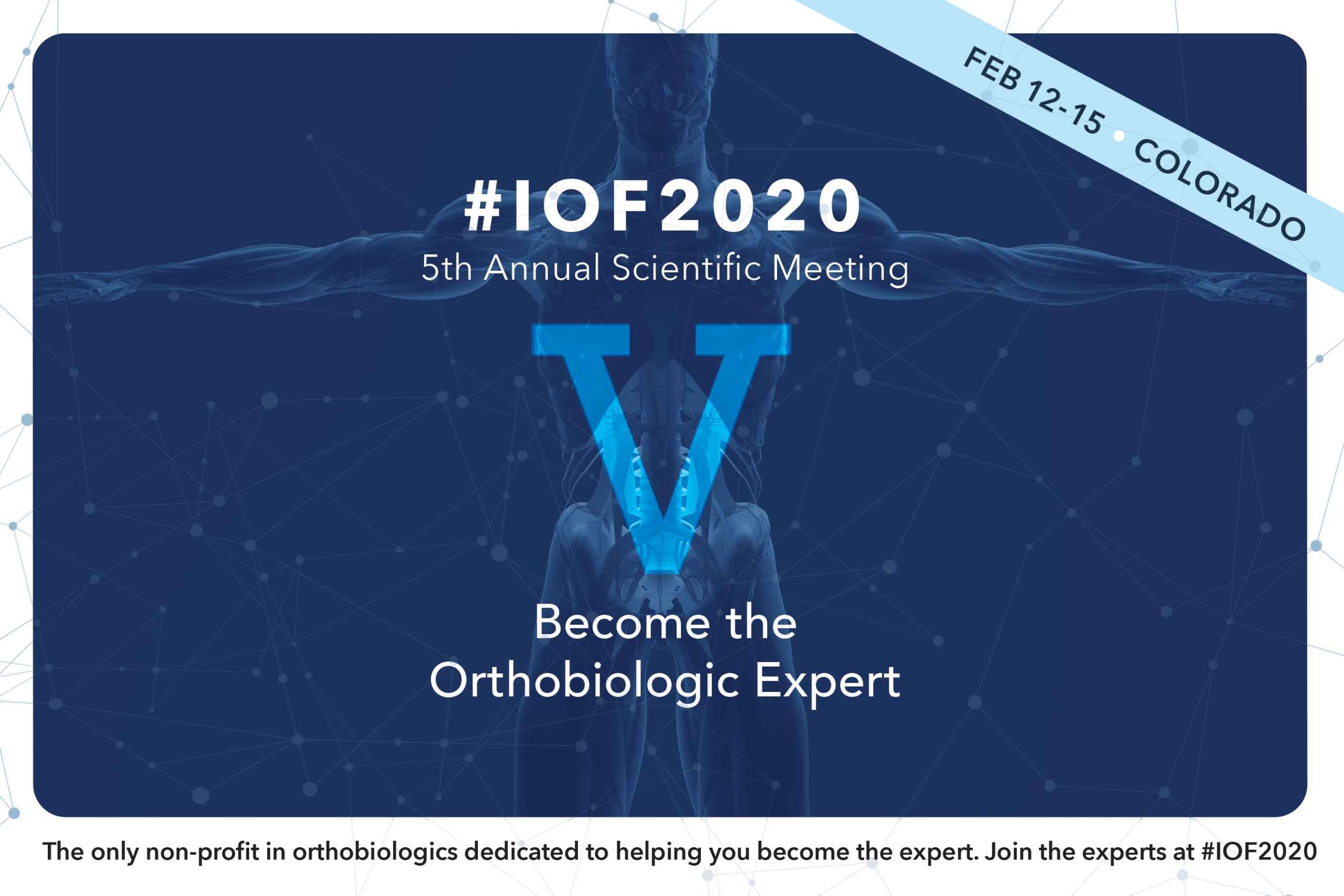 IOF: What do you treat most frequently with regenerative medicine?
Dr. Panero: With the continual growing evidence of leukocyte-poor platelet rich plasma (LP-PRP) improving pain and function in osteoarthritis, treating knee, hip, and shoulder osteoarthritis with intra-articular LP-PRP has essentially become of my first line injection options. When it comes to small, contained, partial tendon tears, I prefer to use bone marrow concentrate, as I do believe the increase in growth factors and the presence of IRAP and mesenchymal stem cells make a big difference in this type of tear healing.
IOF: Of what are you most proud of?
Dr. Panero: From a personal level, I'm most proud of my family, they are my greatest source of joy and sense of what life should be about. 2019 was a fruitful year for me professionally. I am proud of getting our Amniotic Fluid study published in AJSM and furthermore, getting to present it various academy meetings this year including:
    American Academy of Orthopedic Surgeons Annual Meeting

    The Orthobioilogic Institute  (TOBI)

    American Osteopathic Academy of Orthopedics Fall Meeting
Looking forward to bringing its best version to IOF in 2020!!!!
IOF: What is your best advice for others wanting to get into regenerative medicine?
Dr. Panero: Focus on basic science. Although the clinical practice is the fun part, having a solid understanding of the basic science concepts behind regenerative treatments is key. There is a lot of misinformation and false advertisement out there. Understanding the science will allow those new to the field to weave through the smoke and mirrors and make better clinical decisions for their patients. Moreover, don't just replicate what others are doing, dig deep into the reasons why they are doing it and make sure they make sense both from a scientific and clinical point of view. 
If you would like to be featured as an IOF Member of the Week, please email info@interventionalorthopedics.org for consideration.