We Need to Organize in Denver in February 2017
[dk-video id="0zb53w_PyaM" button="white" show-title="true" width="" align=""]
Many of you may know that the FDA held a hearing this fall on stem cell clinics and new guidelines that could restrict your ability to use orthobiologics such as autologous bone marrow concentrate and fat grafts.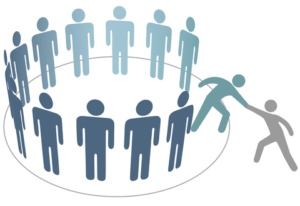 That was followed up by a recent NEJM article where the FDA is digging in its heels on stem cell clinics (article link below). If enacted "as is", the FDA guidance documents would allow the agency to declare an autologous tissue an unapproved drug merely by considering your use of that material. This is regardless of whether you use an FDA regulated bedside centrifuge to create the tissue product. Right now, as an example, if you use bone marrow concentrate to inject a knee, the only FDA approved use is hematopoietic reconstitution, so these new rulings would technically make the BMC an illegal drug product. The same goes for fat grafts. If you inject fat into a knee, the only approved use is for cosmetic subcutaneous fat to subcutaneous fat lipofiling, not arthritis. Hence the fat becomes an illegal drug.
While my personal opinion is that FDA will likely exercise regulatory discretion for orthopedics, now is the time to get organized and save these valuable therapies from the regulatory abyss…..or future FDA actions.
For years, stem cell clinics have placed their collective heads in the sand. The record attendance at the September FDA hearing shows that this is changing. Physicians are recognizing that the FDA may get rid of these very helpful patient tools. At IOF, we take these threats to your ability to practice seriously. Hence we have enlisted the help of machine manufacturers, PR experts, and patient advocates to come together to strategize at the conference how we can organize to help protect these therapies from future encroachment.
Please attend IOF2017 and lend your voice and expertise as we coalesce orthobiologics into a real medical specialty and scientific area. A specialty that needs a strong lobby to protect the interests of patients!
Look forward to seeing you in Denver in February 2017!
Chris Centeno, M.D.
Clarifying Stem-Cell Therapy's Benefits and Risks